Dormify @

The

Container

Store
Dormify has partnered with The Container Store to make college move-in even easier! Grab everything you need (and want) for your dorm in one of our college pop-up shops or visit our showroom displays at a Container Store near you.
You can shop with us during move in week at our 5 pop-up shop locations for any last minute needs! We can't wait to shop IRL with you this summer <3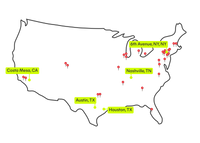 Shop Dormify in-person at these Container Store locations: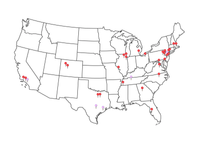 Visit one of our showroom displays at these Container Store locations to touch and feel our products before ordering online:
El Segundo,  CA
Los Angeles,  CA
Broomfield,  CO
Denver,  CO
Newark,  DE
Tampa,  FL
Atlanta,  GA
Schaumburg,  IL
Northbrook,  IL
Chicago,  IL
Chestnut Hill,  MA
Natick,  MA
Rockville,  MD
Novi,  MI
St. Louis,  MO
Raleigh,  NC
Bridgewater,  NJ
Cherry Hill,  NJ
Paramus,  NJ
Livingston,  NJ
Staten Island,  NY
White Plains,  NY
Westbury,  NY
Yonkers,  NY
Cleveland,  OH
Germantown,  TN
Ft. Worth,  TX
Dallas,  TX
Vienna,  VA
Ready to shop Dormify IRL? You can now find a curated assortment of mix-and-match twin XL bedding, innovative charging headboards, cozy pillows, unique wall art, and more at our Container Store pop-up shops. 

Dormify is partnering with The Container Store to bring our dorm must-haves to store locations all across the country. We are SO excited to make your college shopping journey even more convenient, and we can't wait to shop with you at a Container Store near campus this back-to-school season!