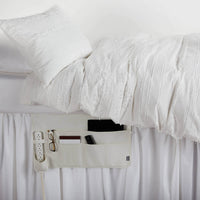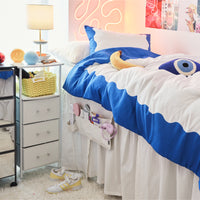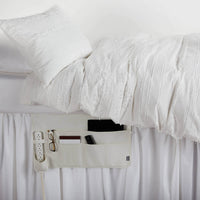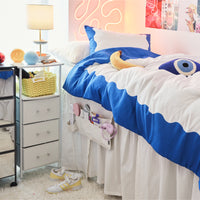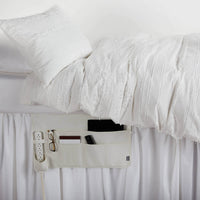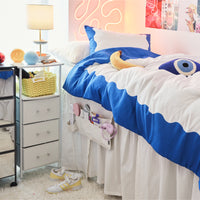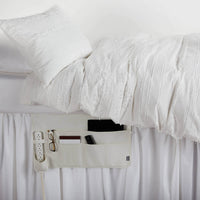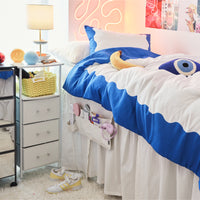 Non-Slip Bedside Caddy
Keeps your phone, glasses and other necessities organized and right where you need them. Has an extension cord holder so you can charge all of your devices.
Material: Polyester. Non Slip Backing. Dimensions: 24"W x 25"H
This product ships within 2-5 Business Days Return Policy: Eligible for an easy, hassle-free return within 30 days from the date of purchase. All returns will be refunded to the original form of payment less a $5 return shipping fee and original shipping charges.
seed = "DFY9_GCE_BEDSIDE_WTE";
seed = "DFY9_GCE_BEDSIDE_WTE";
Caddy
I Couldn't fit a side table and the Caddy provides a place to store my glasses, I pod, etc.
I recommend this product
BUY BUY BUY
Non- Slip Bedside Caddy is great for storing small items such as a remote in arms reach, so one will not loose small items on the bed!
I love this!!
It holds everything that is essential for your bed at school. I love how it has a pocket specifically for a power strip. It even has room to charge my phone and my I Pad. I definitely recommend
I recommend this product
Great Quality
Was very helpful!! Allowed me to store my phone and much more! Very convenient!!